ARcademy
Time
---
Lab
---
Role

Participatory Research, UI/UX Design, Game Design
Context
---
It has been proven that AR can improve learning in classrooms (Radu, McCarthy, and Kao, 2016). ARCADEMY is an AR collaborative creation environment under development by ETC. The current platform suffers from several issues of interface usability.
My role as the sole interaction designer on the team is to bring research insights from stakeholders into AR development. The project is a collaboration with CMU Entertainment Technology Center, Simon Initiative & CoALA Lab at HCII.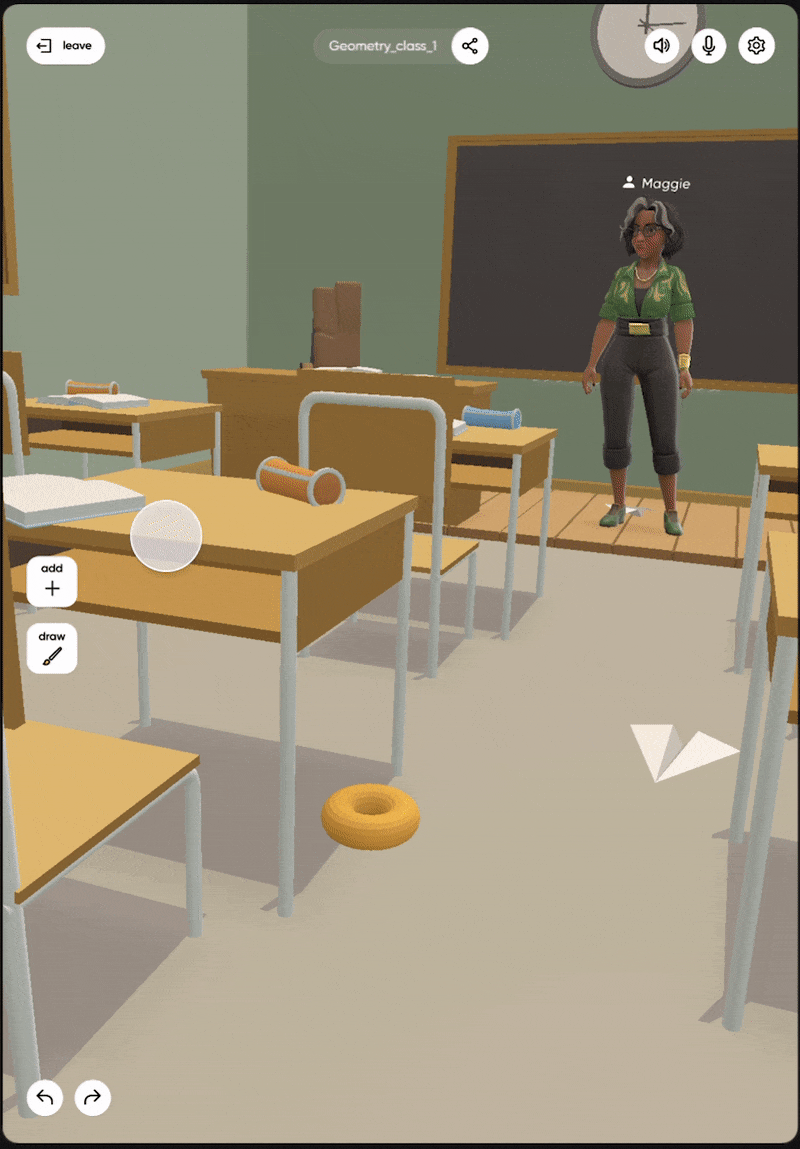 Interface Redesign
The original
information architecture
is complex, which adds to cognitive load especially since users are unfamiliar with AR. Therefore, interventions intend to:
Flatten the layers of interaction from 3 to 2 for faster access
Recategorize buttons based on properties and order of interaction
I proposed the following changes in visual design and conducted internal user testings to make sure the designs function as intended:
Accessibility - Is it easy to press the buttons while holding the iPad?
View-blocking - Does the features obtrude camera view?
Legibility - Are the buttons contrasty enough to separate from the background, whether dark-colored or bright?
To solve misalignment of the digital and physical environment when students join remotely, we used mini-map and joysticks to allow users to participate with their avatars or immerse in avatars' camera view.
Imagine New Scenarios
Participatory Research
I worked with researchers to engage K-12 schools teachers in brainstorming the capability of AR in their teaching. We designed a 'magical ability' card game that tasked K-12 teachers to imagine AR features for teaching free from real-world constraints. We chose gifs from existing cartoons and AR apps to provide the participants some contexts about what AR can bring.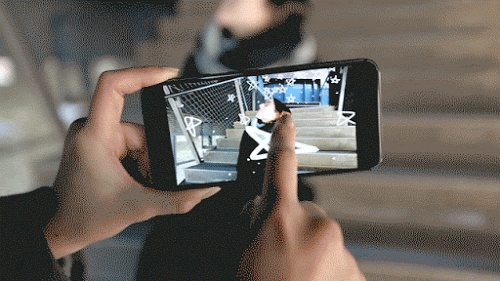 New Features Proposal
Based on research results, I proposed to developers and teachers new features to make the platform more useable for teaching.
AR Kahoot - Kahoot has been widely used by teachers to engage students. AR Kahoot allows teachers to draw trigger areas on the ground and assign multiple choice answers; students can answer by standing at the choice areas.
Animation - Users can enable animations for objects and animate frame by frame with the time wheel. They can also choose between one-time or looping animation.