MUSE


2020
Collaborator - Clair Sun, Arshin Jain

Mobile Design
User Research


In a pandemic-struck society, traditional in-person museum discoveries are transformed to novel digital encounters. This transformation is especially difficult for local museums. How can we help museums maintain cultural engagement? MUSE is a one-stop app for visitors to discover museums. People can find upcoming events, revisit memories of visits, and support causes at museums.
---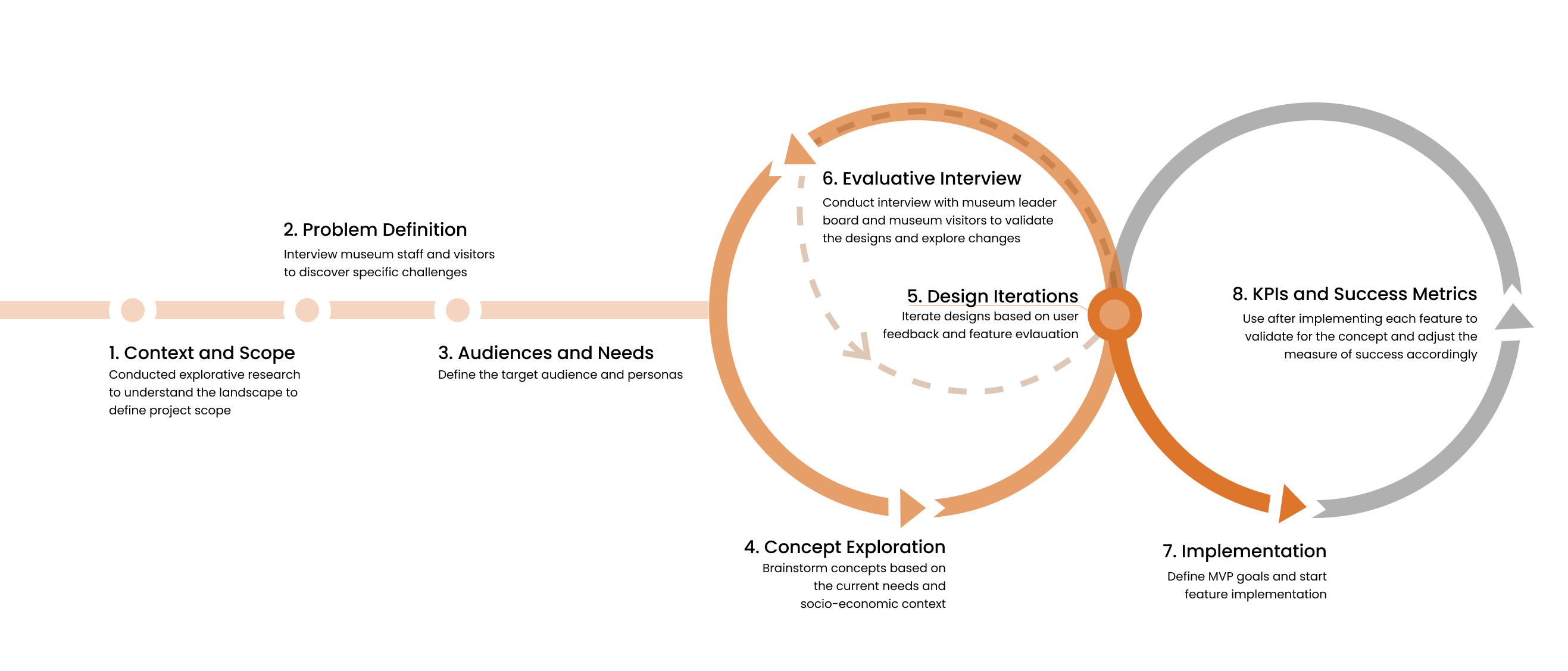 Research
Museums have been facing greater operational challenges since the pandemic. Looking at their digital marketing, museums don't have a concise, quick, centralized place like many other nonprofits to connect to audiences.
User Persona
After interviews, we identified two user persona with different levels of interest in museums and visiting purposes. We then mapped out a range of apps that they might use. In general, event exploration apps enjoy a much bigger audience pool than cultural exploration apps.
Thus we decided to
look outwards to help connect the museums' informations to visitors
. We hope to achieve these few goals:
Help visitors discover museums and exhibitions to increase museum digital presence
Improve and sustain the ongoing relationship between museums and visitors
Motivate users to donate and raise funds for different initiatives for museums
We combined cultural exploration and event exploration to keep a content-driven presentation for audiences like art enthusiats to drive their curiosity.
Schedule + Location search — search based on your availability
Artifacts + Location search — artifacts from the nearby museums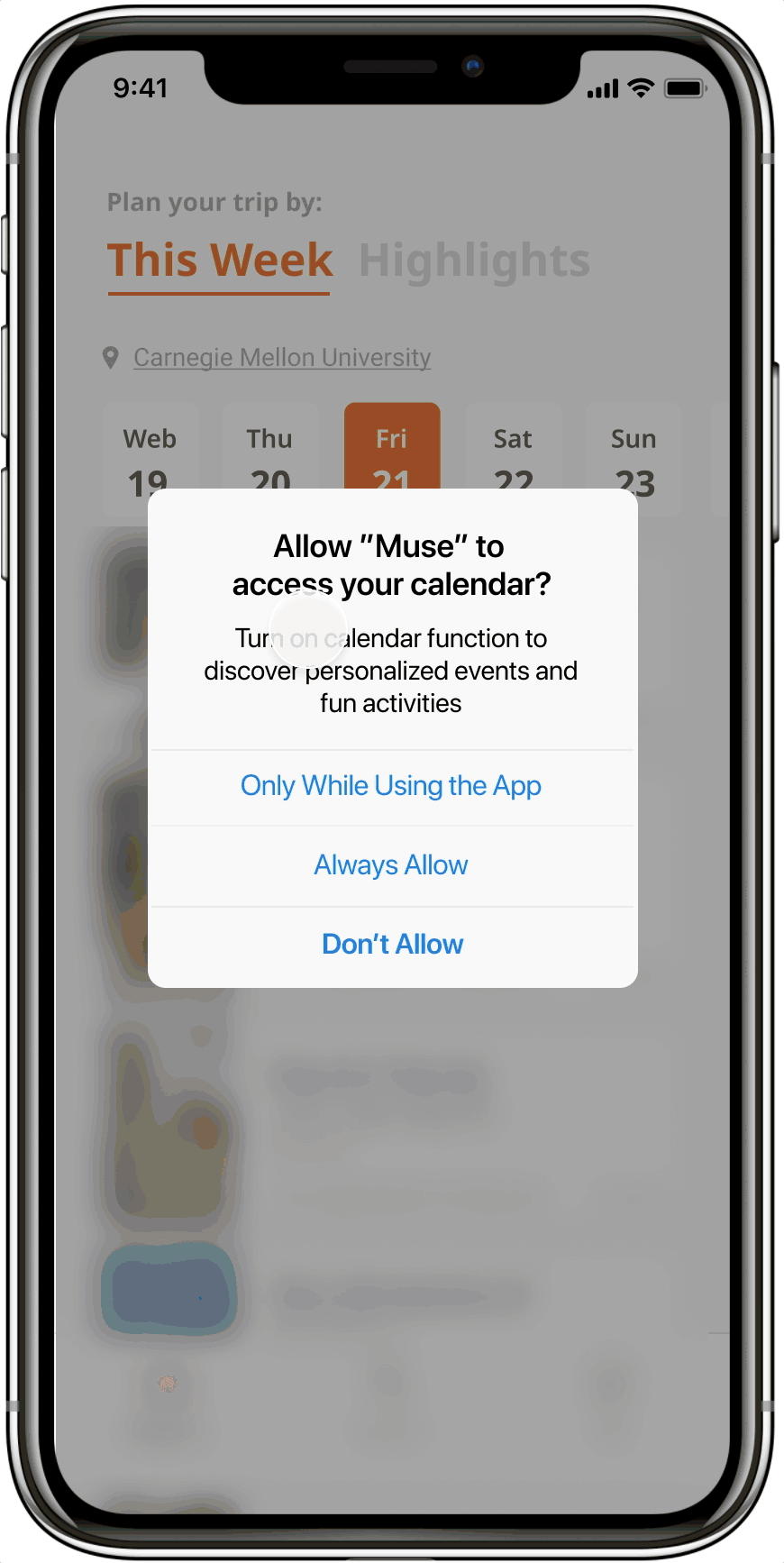 85%

of consumers say they find UGC (user-generated content) more influential than brand videos or photos.
Memory box is a summary of your museum photos based on location and time. Like a diary, it allows users to make notes, share, and explore similar artifacts in our collection database using machine learning.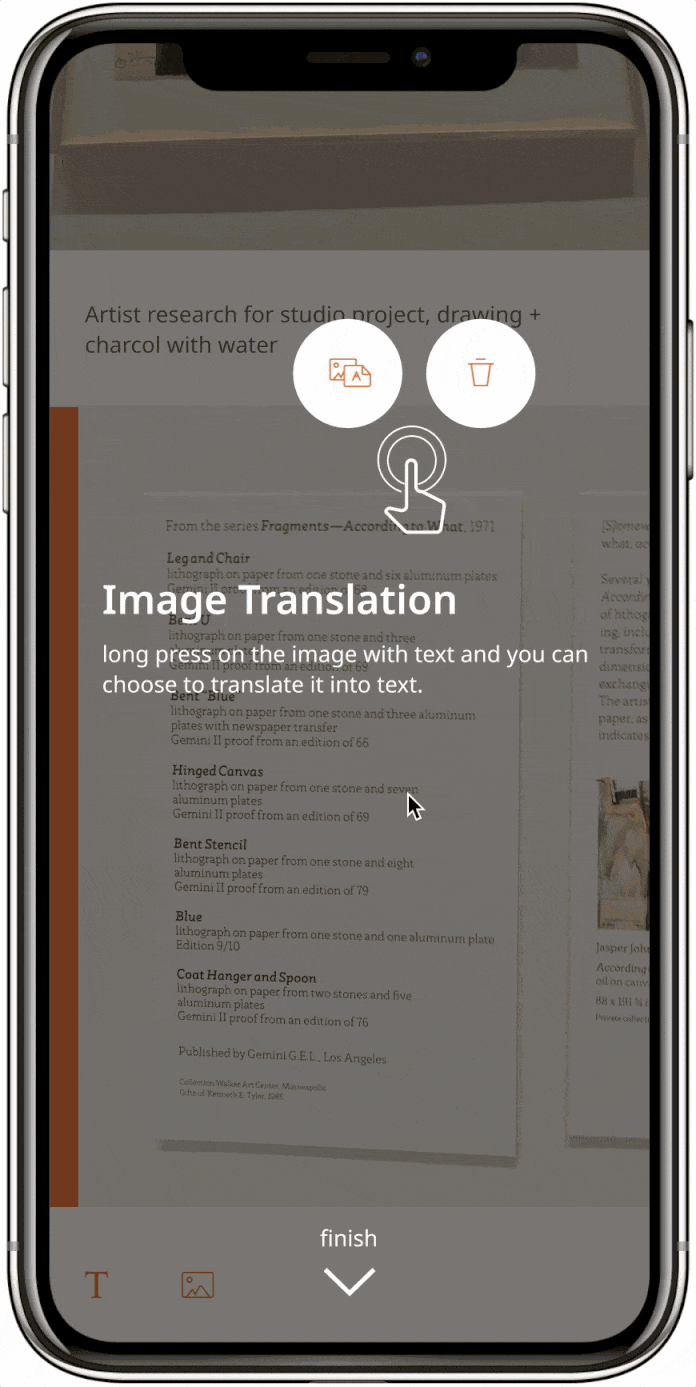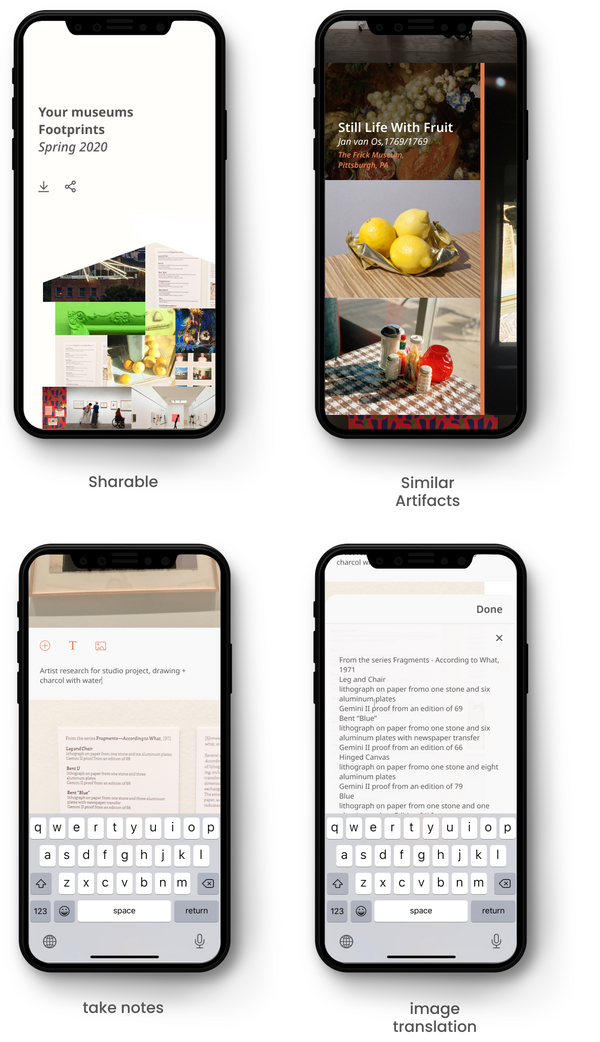 Favorite artifacts from the collection database that you have saved. Click or drag the image to learn more about the artifact's history and other similar works in the collection.
---


Process
We explored 3 different ideas and gathered feedback from research participants, and we realized that we need to pivot our features towards a more realistic context.


From mid-fidelity to high-fidelity exploration we select a few critical design exploration and decisions based on feedback from users and museum experts.