Re-Constructing Authenticity
VR Interior Experience For Community Engagement


Completion - Spring 2019
Instructor - Thomas Corbatt

Media - Unity, Steam VR, Sketchup
Collaborators - John Butler, Davis Dunaway, Dorcas Lin, Jaclyn Saik
Collaborating with
UDBS (Urban Design Build Studio)
, Reality Computing Studio helped translate their digital urban design
RE_CON
to user-friendly VR/AR experiences that can truly help the neighborhood experiencing the future that UDBS can introduce.
Leading the interior VR experience team, I oversaw product development, led brainstorm discussion and was responsible of scenic rendering. With no prior XR design experience, this project is a great gateway for interactive design.
Context

RE_CON project will be located at 217 N St Clair St and 219 N St Clair St in East Liberty in Pittburgh, intended to mitigate the concentrated poverty issue in the area by introducing new blood into the neighborhood.

Our VR project will inhabit in a 10'x10' mobile cubic space to promote it to local residents and potential buyers. Such spatial limitation poses challenges on how to convey a natural virtual experience and minimize physical constraint.
Research

We talked to both architects and target audience and collected the needs from both groups.
While architects focuses on behind-the-scene elememts, residents are looking for more tangible and relatable features.

Interactions

We strived to create a balance between aconvincing and not disorienting experience and a space that still differentiates itself from real life for safety purpose.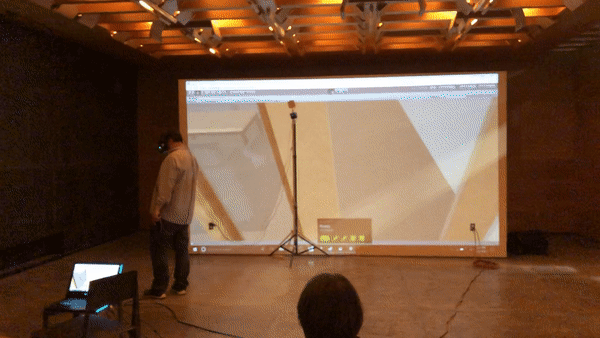 Mixed teleporting
- plane teleporting on each floor for users to walk;
- point teleporting for going up/downstairs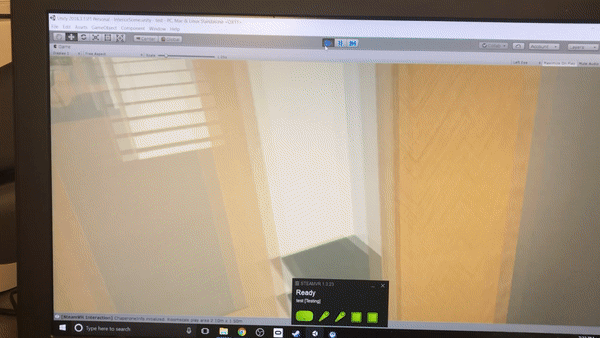 Push Doors Open
- Imitates real-life interaction;
- Reaching out can hinder the flow of user experience
House Overview
- A sphere for teleporting across floors and changing lighting;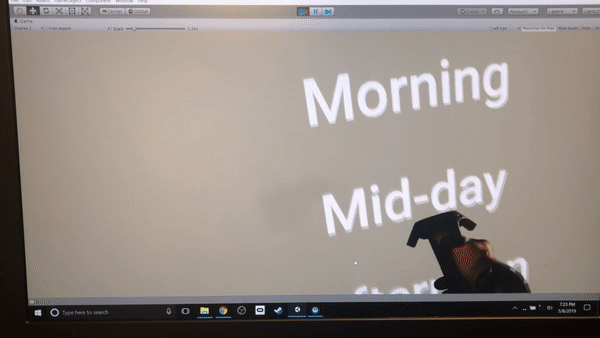 Adjust the time of a day
- The lighting imitates real-life relaitve sun position;
- Th
e menu position should be always in sight;
User Testing
Age

Young people adapted to the environment very quickly while the old can experience dizziness when teleporting.
Exposure to Techonology

People who had prior experience with VR adapted significantly faster and can focus on the interior design easily.
"This is so weird! This has never happened in Star Trek! I don't know where I am!"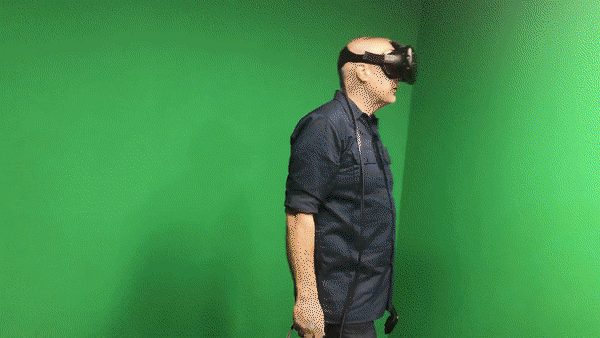 "It is hard for emerging designers to imagine scale, so this is valuable for them to see it in real scale."
Onboard Experience

As we observed that new users often bump into objects or afraid to move without systematic instructions, we included verbal instructions to make users get used to the space.

We start the experience with facing out of the porch and welcome sign facing the house to encourage users to turn around.
We then ask user to physically walk around to adapt into the space and explore the physical boundary before teleporting makes them confused.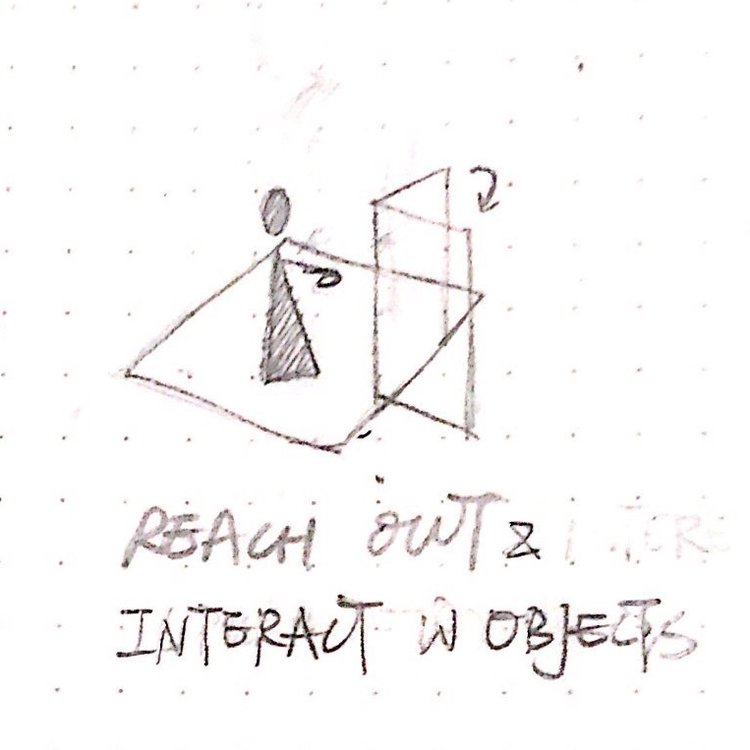 Through guiding the user walk close to the door and trigger it open we start to introduce them the use of controller.
Once they get into the house, they have more room to move around so we introduce teleporting.
Reflection
In such a limited time frame, we tried to address several issues. This project leaves more questions than answers about how we can approach to 3D interaction design as VR becomes more and more commonly used for commercial purpose:
How realistic the interactions should be?
How can physical space inform the VR world and prime users to adapt to virtual world?
How to make the interface more intuitive for the popularization of VR, shortening the learning curve?