Unbox Produce Journey
Celebrate grocery unboxing moment with digital & physical pop-up
Completion - fall 2019

Environment Design
AR Experience Design
Brand Research
Good Eggs is an online grocery and meal kit delivery service that provides local, and sustainable food with same-day home drop off in the Bay Area. The prompt is to introduce Good Eggs to Pittsburgh customers who are not familiar with the brand.


How can hybrid brand experience tells a coherent story to celebrate its localness and authenticity?
Good Eggs is an online grocery and meal kit delivery service that provides local, and sustainable food with same-day home drop off in the Bay Area.
How to introduce the brand to Pittsburgh customers and celebrate the localness and authenticity of the brand?


Good Eggs has a very focused target audience. The brand directly addresses to its major target audience - family caretaker through using language like "your family", and we also see an increase in younger audience who care about both convenience and authenticity.


Good Eggs found itself the sweet spot in between Whole Foods and farmers' market as Whole Foods expands and stays less in contact with local food. Therefore, for Good Eggs to distinguish itself from competitor, localness needs to be clearly addressed.
Ideation
︎
Unboxing Experience
Good Eggs also highlights a lot of moments of unboxing in their photography, and its grocery box is one of the few objects that allow customers to physically interact with the brand. What's more, unboxing has been very popular online activities because people enjoy surprises and the sense of playfulness while interacting with the box.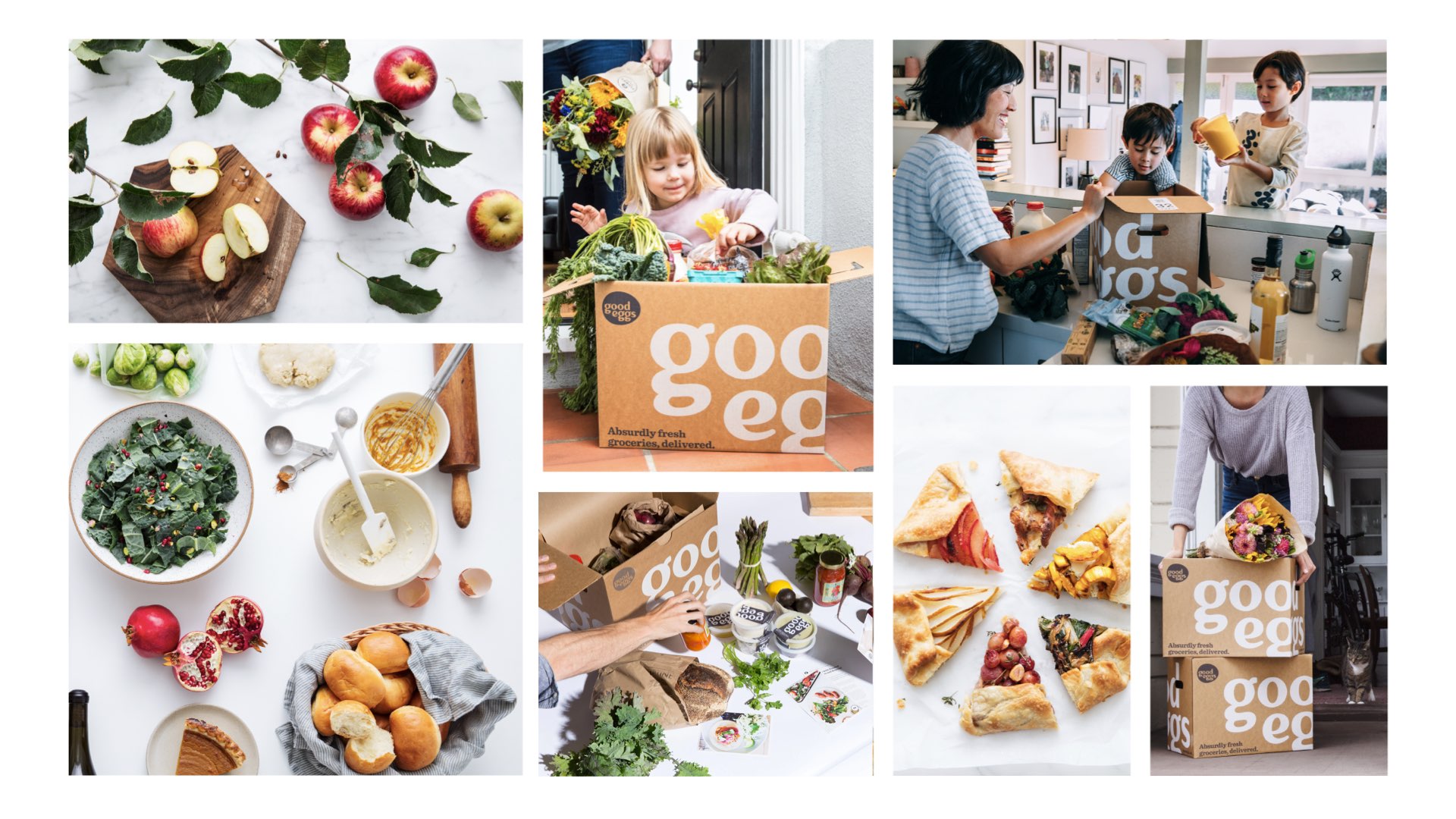 Phyical experience is highlighted to tie back to authenticity and bring the brand closer to consumers. I proposed two physical touch-poionts - pop-up store and home delivery.

Ideas for interactions at the touch-point to reinforce brand identity:


Produce in Good Eggs

The pop-up is a farmers' market. Using Good Eggs grocery box as a VR goggle, scan the produce to see the story behind the groceries.
Local Farms in Your Kitchen
The pop-up is a kitchen. Good Eggs grocery boxes scatter around and each has a miniture farm scene inside representing a local farm.
Flipping Wall

A display wall of all the produce in a meal kit, customers can flip the panels of each produce to see the farm behind it and its nutritions.




I finalized the ideas and intergrated them into the two environments.
1. pop-up store - unbox Good Eggs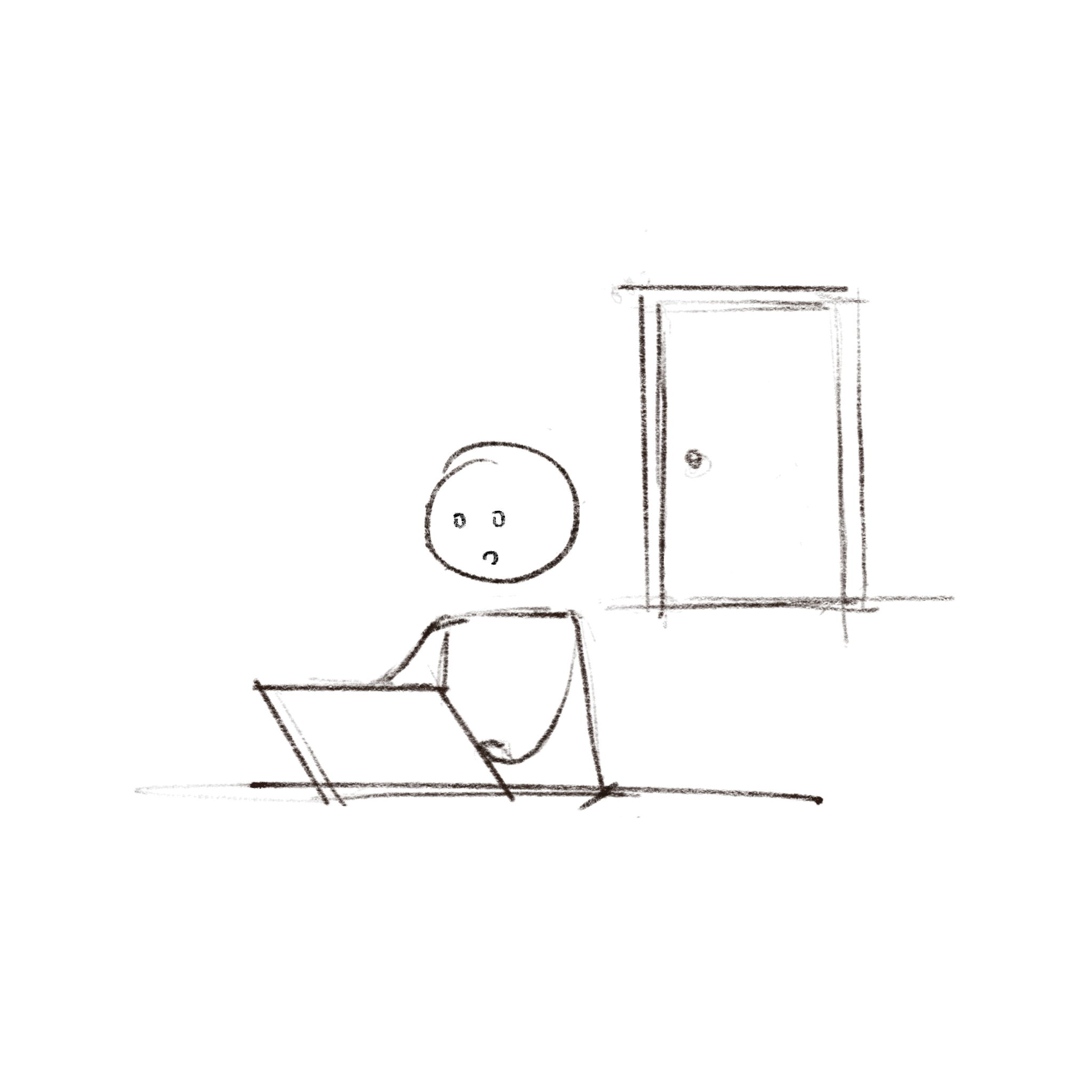 2. unbox grocery - pop-up AR
Part 1 - Pop-up Store
The store is inspired by the unboxing moment and turns it into a playful big-reveal.
The front creates mystery and draw curiousity, while its back creates openness and welcomes people into the space.

The interactions inside the pop-up backtrace the journey of your produce from meal kit dishes back to how ingredients are grown.


01 - On Dining Table
Enjoy abundance of samplings from Good Eggs Meal Kits.
02 - In the Kitchen
Farmers are invited to cook with meal kit produces;
03 - At the Farm
Peek into Good Eggs box installation to see miniature farms on produces.
Starting from 3D geometry forms that convey the vibe of the brand, I shifted between physical and digital builds to experiment with form, layout and scale.


thcut-out + curve frame the view and fit with brand's lively vibe
Cut out blocks to simulate interactions

Layout for interactions + scale experiments
More layouts - this is too enclosed
Make it more open, add more details!
Part 2 -
Pop-up AR in Grocery Box
Consumers experience the brand most at home. Every season the featured farm can get their produces with special stickers on top; AR pop-up encourages customers to purchase and scan to view stories about different farms.
As I tested it out on several peers who has online grocery experiences, I observed following patterns:
People have positive feedbacks on surprising visual pop-up;

People feel disconnected with local farmers when seeing low-poly animations;
Business
Consideration︎︎︎

To build further connections between farmers and consumers, the AR pop-up will guide consumers to farmers' produce page and thus encourage them to continue the shopping.
I user tested this version on the same participants, and 2/3 feel more connected with the farmers and are more willing to purchase.